Read on to discover our list of the top 8 things you should do to prepare for Vietnam's extraordinary contrasts and experiences.
1. Walk Slowly when Crossing the Street
The single most impressive sight in Vietnam is seeing a line of people crossing the street as a torrent of motorbikes hurtle towards them. Newcomers to Vietnam may find the practice of stepping into traffic more than a little terrifying but there is a logic to the madness.
Motorbikes are trying to anticipate your movements to avoid hitting you, so keep a slow and steady pace. It's also advisable to hold out your arm to let the cyclists know that you are actually crossing the street. In Hanoi, people often hold hands and walk across in single file, but in HCMC where traffic lights are a bit more au courant this practice is less common. Traffic lights don't mean traffic will stop, however. Be prepared for stragglers to still cross after the light changes and those who are turning right won't wait for you to clear the street. Never try to test your might with the buses.
Always be aware of everything around you whether you're crossing the street or walking on a sidewalk. Roads can be an abstract concept in Vietnam's cities.
2. Keep Your Phone and Wallet Out of Sight
Violent crime is rare, but like any large cities, both have their fair share of pickpockets. Be especially aware in Hanoi's Old Quarter and Saigon's Pham Ngu Lao, known as the backpackers' district. Carry a purse with a strap that goes across your body and keep it in front of you.
Never put your passport in your backpack. Either put it in a special carrying case that fits under your clothes or leave it in the safe at your (reputable) hotel.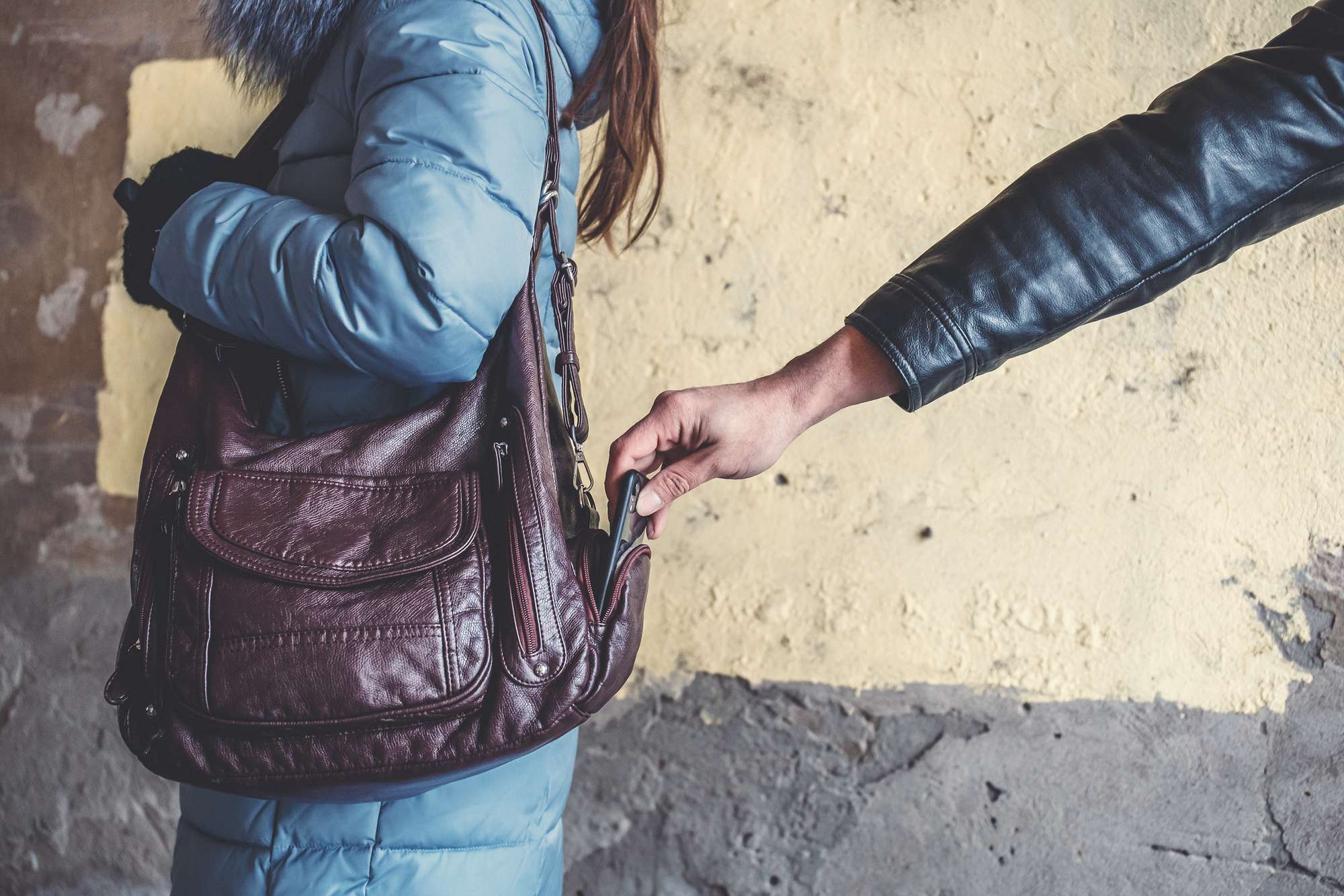 3. Don't Underestimate the Weather
In Ho Chi Minh City, between the months of May to October, you should be prepared for both sweltering temperatures and soaking wet shoes. However, as a trade-off you'll be treated to frequent, impressive lightning shows.
Unlike Saigon, Hanoi has four seasons with very hot and sticky summers and bitterly cold and humid winters. You'll need more than your linen beach clothes to keep you warm if you travel North.
Pack layers, waterproof shoes, bug spray and plenty of sunscreen. Forget something? Don't panic. Head to one of Vietnam's numerous markets to stock up on almost anything you can imagine.
Have a headache? Feeling lethargic? You're probably dehydrated. Don't slack on your water intake.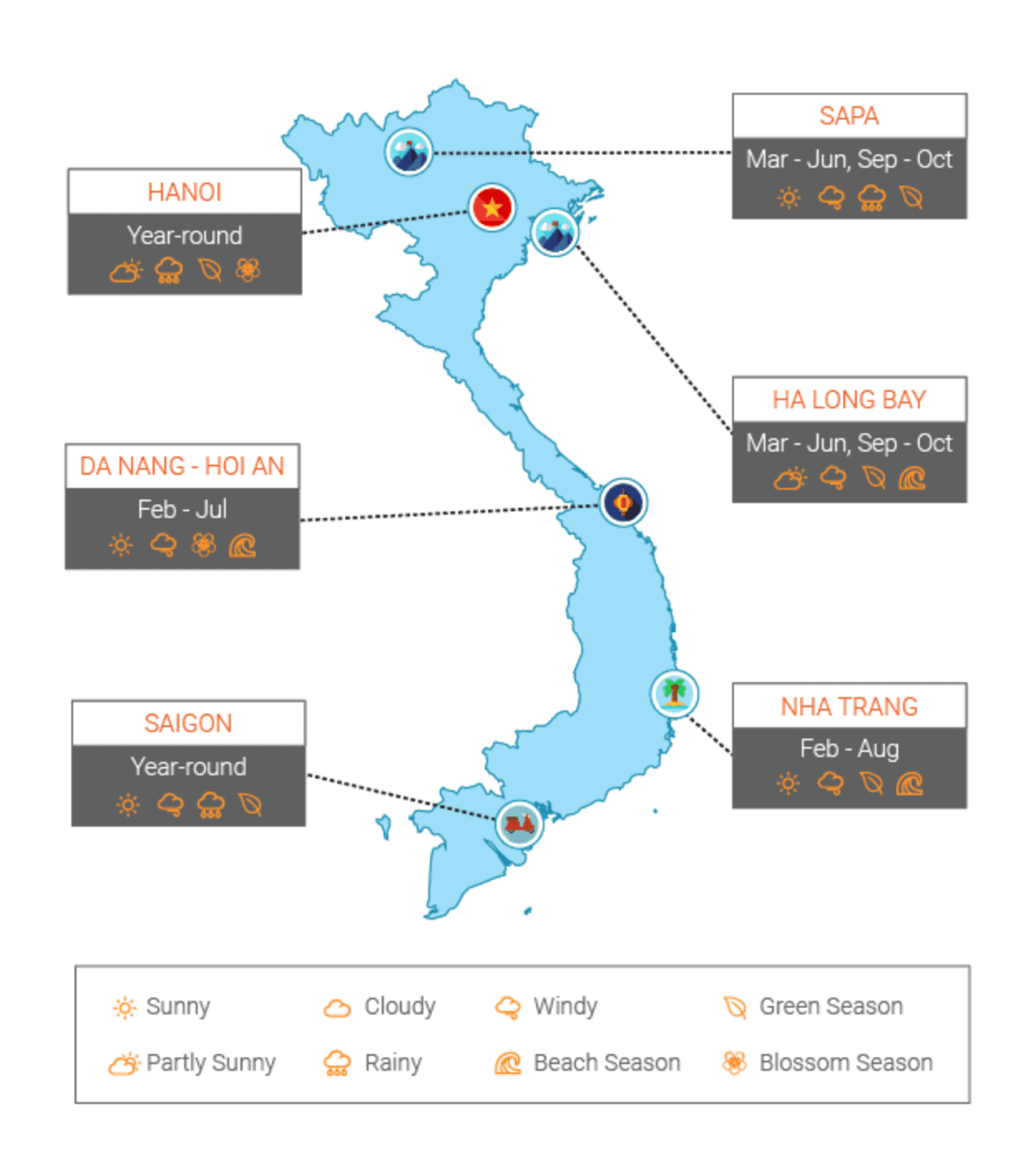 4. What you should wear
There are 2 place is always cold around years in Vietnam: Bana Hills and Dalat. The general dress code is pretty laid back in Vietnam. Shorts / skirts and light weight T-shirts and vest tops will be your daily staples. The only time you need to think more carefully about what you're wearing is if you visit any temples or mosques. Girls, pack a pashmina so you can wrap it around your shoulders, and guys and girls should both bring a pair of light weight long trousers. These also come in handy on buses and planes where the air conditioning gets icy cold.
5. Wi-Fi is everywhere
If you want to stay connected on your travels, have no fear! In my experience here, the Wi-Fi is fantastic here and all cafés, restaurants and hotels have it for free. Even the most budget hostels will have it in the rooms.
6. Don't Trust the Taxi Meter
Ripping off unsuspecting passengers is an art form for dishonest drivers. Most taxi drivers are not frauds but to be safe, stick with reliable companies such as Hanoi Taxi, Mai Linh and Vinasun. Get out of any taxi that refuses to turn on the meter. Or for a sure thing just book a car through Grab. You can see the price on the app ahead of time.
It is now a law to buckle up in Vietnam, yet many taxis do not come complete with functional safety belts. Do your best by using your seatbelt whenever one is available.
If your trip costs VND17,000 dong and you only have VND20,000 the driver will often expect the extra as a tip. It's a nice gesture to let them keep the change if you're happy with their service.
7. Bargain
Remember that negotiating is not rude but expected. Haggle for the best price or risk paying well over the actual price of an item. Try 'walking away' to get a better price. If that doesn't work, you can always go back to the vendor later.
8. Buy a Sim Card
It is recommended to get your SIM card at the arrivals at the airport as all the packages are friendly for travellers. To avoid the hassle, just get your SIM as you land since it is so cheap.